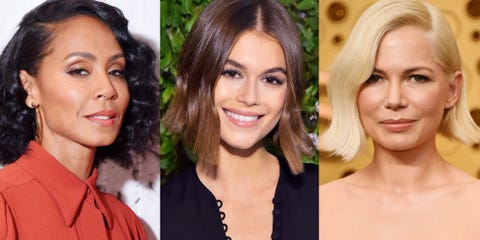 Hair styling trends come and go, just like fashion. Some styles are just fads that will remain popular for a year or so, and other styles are classically popular. After a year of staying at home, many people in places like Utah are ready for a much needed visit to a styling salon, ready to freshen up their look or explore a new style completely. It's certainly time for a good hair day, don't you think? Before you head to the salon, it's time to decide what style you're after this year. So what can we expect for popular hair styling for 2021?

Long layers: If you haven't seen a salon professional in nearly a year, you might have some long hair by now! When hair gets long without styling, it can get heavy and flat. Long layers can help remedy those issues without taking away your length. Long layers will give you structure and shape.

Chunky highlights: Get some color in your hair in a styling reminiscent of the '90s! In Utah and other sunshine-heavy states, the spring and summer sun will give you some natural highlights, but take them to the next level at the salon. Chunky highlights can frame your face in a fun, bold way.

Bangs: Different stylings of bangs seem to come and go frequently, but long bangs a beautiful, polished option for this year and look great with your hair down, or in an updo.

Purposeful, natural roots: Okay, okay, hear us out. Roots have long been a source of complaint. But this year, embrace coloring close to natural, and letting some darker roots peep through– it's a lovely, no-fuss effect that does not require endless styling and maintenance.

The big chop: If you're tired of long locks, it might be time for a serious change. Going short is still in style and can give you an entirely new look for the year! It's a big commitment, but remember, hair grows back!

Having your hair styled is all about looking and feeling good, so make sure to choose a look, and a styling salon, that makes you happy and confident. You deserve a cut and color that you're excited about. In the Utah area? Looking for a professional and communicative stylist to upgrade your 'do? Check out bloom Studios in Sandy, Utah for all of your styling needs.
bloom Studios is a full-service hair styling salon located in Sandy, Utah. No matter if you're looking for a cut and color, a men's or children's hair cut, or an experimental style, bloom Studios can help.